Publisher Harper Element (24 February 2017) Language English Pages 232 ISBN-13 978-9352643929 Blurb:  "Shiva does not spell religion. Shiva spells responsibility -- our ability to take our very life process in our hands." -- Sadhguru 'Shi-va' is 'that...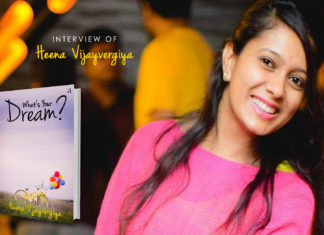 Heena Vijayvergiya is the author of What's Your Dream ? Here is how she answered our questions. 1.How does an idea come for a story come to you? If...
Aditya is a medical student and is pursuing his MBBS from a renowned college in Pune, Maharashtra. Having an interest in literature, he has authored two novels.In...
Publisher Authors Ink Books Language English Pages 152 Year Published 2016 In a blink of an eye follows the group of five friends and their lives. How they set out to catch a serial killer...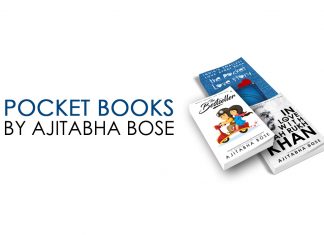 Ajitabha Bose is an author, filmmaker, designer and an entrepreneur who introduced the first pocket storybook in India. The idea of the pocket book came to me when...