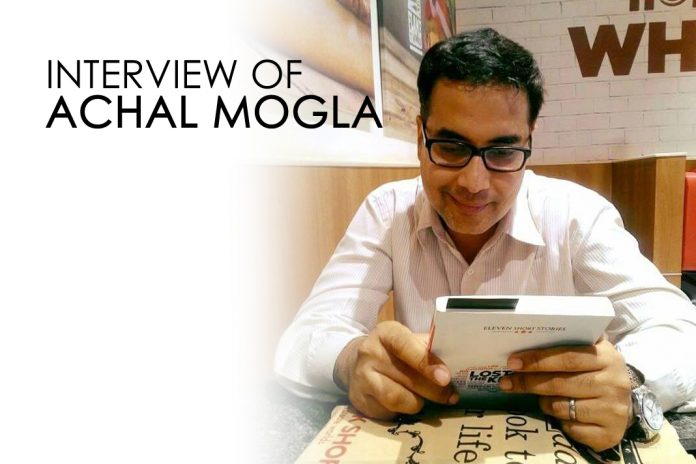 Achal Mogla has done his B.Tech in Dairy Technology from SMC College of Dairy Science and he has done post-graduation in Management with specialisation in Human Resources from Symbiosis School, Pune. He loves interacting with people and meeting new people. He is crazy about reading books and he has a huge collection of books.Apart from reading novels, he is fond of watching movies.
Here is how he answered our questions.
1.How does an idea come for a story come to you?
To me, an idea comes through me inspired by a series of events or persons who come in contact over a period of time.
2.At what age did you start writing?
At the age of 37.
3.Is 'Salt And Pepper' your first book?
Yes.
4.What is the story in 'Salt And Pepper' about?
They are a collection of short stories genre is fiction and theme is a combination of various emotions like love, sacrifice.
5.Why did you name your book as 'Salt And Pepper'?
As it is mixture of different stories based on different themes, therefore the title "Salt and Pepper" that depicts different emotions
6.Which is your favourite Character from this collection?
Each character is favourite in their own sense and close to my heart as it is my first book
7.What do you think is more important- the words used or the feelings?
Feelings used are more important as feelings help in constructing the path that the characters have to follow and the words are the ladders which depict the feelings or the situations.
8.If a favourite character of your favourite book comes alive in front of you, what would you say?
It would be a dream come true and would tell him/her as to how they have inspired me in my real life.
9.Is there a particular time of the day when you write your ideas? When?
Yes, I write them in the silence of the night as it helps my thoughts flow more clearly.
10.Just like you are an inspiration to others, who is/are your inspiration?
Inspiration doesn't have any particular character for me.
For me it is sometimes the young budding generation of today – students in my case – as I am a teacher – You get to learn so much from them and their energy is awe inspiring.
My parents – are my role model- They inspire me every single day as they go through this maze called life.
Any individual who rises from scratch and achieves his or her dream
11.What do you consider to be your biggest accomplishment?
My biggest accomplishment is writing my First Book.
12.They say, "Nobody can judge you, as much as you yourself can." Where do you see yourself 10 years from now?
I would like to be remembered as "Amongst the likeable and good authors among the audience of today 10 years from now"
13.What would you do if you weren't into writing?
Reading Books is my Passion and writing is my latest Passion. If I weren't writing, I would be in some other mode of creativity.
14.How do you react to the reviews that you get about your writing from your readers?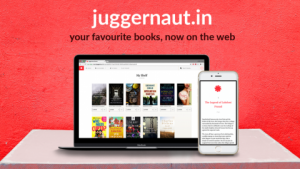 It's the first time so would be eagerly waiting for the same. However, when I would receive my first review would take it in the right stride.
15.What is your biggest fear?
Fear of 'Not trying'.
16.Who is your favourite author?
There is not one but quite a few of them: Chetan Bhagat, Amish Tripathi, Ravinder Singh, Preeti Shenoy, Ravi Subramanian, Robin Sharma, Mitch Albom
17.List any 3 books that you would recommend to our readers.
The Time Keeper: By Mitch Albom, Straight from the Heart – By AG Krishnamurthy, The Leader who had No Title
18.Is there one specific subject you would never write about? What would that be?
Suspense/Mystery Stories
19.Which is your favourite genre? Why?
Fiction (Romance) is my favourite genre as it takes the reader to a different world altogether and it makes it easier for the reader to connect with himself or herself.
20.Which genre, according to you, is the most difficult to write?
Suspense/Mystery Stories is one genre which is the most difficult to rise.
21.Are you working on your next? What is it about?
Yes, m working on my next novel let the suspense remain…
22.What is your message to other budding poets/writers?
Believe in yourself always and never fear to try… Trying is all that makes the difference….
Buy From Amazon India: