Aditya is a medical student and is pursuing his MBBS from a renowned college in Pune, Maharashtra. Having an interest in literature, he has authored two novels.In a Blink of an Eye is his latest book.
Here is how he answered our questions.
1.How does an idea come for a story come to you?
I just close my eyes, turn on some music and start living the character in the book. My brain and heart co-ordinates with the emotions the character experiences and then my hand just pens it down into words.
2.At what age did you start writing?

At the age of 17.
3.Is this your first book?
No, my debut novel released in 2015 titled U n Me….It's Complicated!!! which was equally loved and accepted by my readers.
4.What is the story in 'In A Blink Of An Eye' about?
The story is all about true love, friendship, revenge coupled with crimes. This romantic thriller is definitely going to be loved by all and will boost up their adrenaline and towards the end will turn their eyes moist.
5.Why did you name your book as 'In A Blink Of An Eye'?
Normally, it is in split seconds that you fall in love or you break up. Everything happens In a Blink of an Eye.
6.Which is your favourite Character from 'In A Blink Of An Eye'?
All the characters are unique in their own ways but the character named Rohit is very close to my heart as if I have lived the character for the past 2 years and have very well experienced his emotions.
7.What do you think is more important- the words used or the feelings?
Feelings are more important. I have read many books with good language but couldn't really connect to the emotions of the characters. As a reader, I would always like to relate to the characters in the story. Good words without feelings would make it sound preachy.
8.If a favourite character of your favourite book comes alive in front of you, what would you say?
I wouldn't be able to say anything. It will just bring tears. You got to read my book to know the reason behind it.
9.Is there a particular time of the day when you write your ideas? When?
I haven't pondered upon it. Whenever a thought strikes me, I just get connected to the story and then start writing, without a second thought.
10.Just like you are an inspiration to others, who is/are your inspiration?
The Bachchans! Both the Bachchans have had a string of hits and flops. They have experienced the good as well as bad days and have always stood upright. Whenever I look up to them, 'never give up in life' is what I always keep learning.
11.What do you consider to be your biggest accomplishment?
To be called an author and both of my books to be equally loved and appreciated.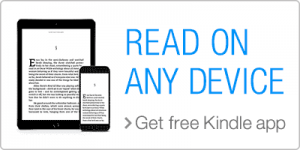 12.They say, "Nobody can judge you, as much as you yourself can." Where do you see yourself 10 years from now?
At the top! I always dream big and there won't be a single day when I will say that I am satisfied with whatever I have achieved in life because in case I do, then I am heading on a wrong path. If I am satisfied, it means that I am content with whatever I have achieved and that actually is a negative sign.
13. What would you do if you weren't into writing?
I would have been a film critic. I always like watching films and reviewing them.
14. How do you react to the reviews that you get about your writing from your readers?
I appreciate positive as well as negative reviews. Positive ones make me feel that I have achieved something in life and negative ones help me to improve. Love me or hate me, I am always on their mind!
15.What is your biggest fear?
The day when I will be frightened in life and find myself helpless in a situation is the biggest fear.
16.Which is your favourite fictional character?
Rohit, from my book In A Blink Of An Eye.
17.Who is your favourite author?
Sir Arthur Conan Doyale (The Sherlock Homes series)
18.List any 3 books that you would recommend to our readers.
The Monk Who Sold His Ferrari, The Fault In Our Stars, The Ordeal Of Innocence.
19. Is there one specific subject you would never write about? What would that be?
Erotic or adult comedy. I hate such books and movies.
20. Which is your favourite genre? Why?
Crime Fiction. It takes you all together into a different world. You are able to think as a criminal as well as a detective and also get your brain cells stimulated.
21. Which genre, according to you, is the most difficult to write?
Biography on a celebrity. You need to be very accurate, or you are going to be thrashed by the public.
22. Are you working on your next? What is it about?
Yes, I have almost completed it. It's a romantic novel emphasising on obsession for stardom and fame.
23.  What is your message to other budding poets/writers?
Don't let the negativity around you affect your writing. There are many who are going to tell you that they haven't liked your book or are going to straight- away reject your book stating that you don't deserve to be an author. Don't let the words affect you as a writer. Believe in yourself, you are God-blessed to be able to write, the ones criticising you aren't!
Buy from Amazon India:-
Buy from Flipkart:-