Shreya Dutta is an author of And It Happened : Because Every Moment Of Life Has It's Reason Here is how she answered our questions. 1.How does an idea...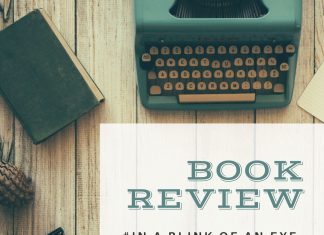 Publisher Authors Ink Books Language English Pages 152 Year Published 2016 In a blink of an eye follows the group of five friends and their lives. How they set out to catch a serial killer...
1. At what age did you start writing?I had a pathetic vocabulary (in both Hindi and English) back in my Junior School; yet, I was...
Publisher Harper Element (24 February 2017) Language English Pages 232 ISBN-13 978-9352643929 Blurb:  "Shiva does not spell religion. Shiva spells responsibility -- our ability to take our very life process in our hands." -- Sadhguru 'Shi-va' is 'that...
Literary Blitz an e- magazine published By Author's Ink Publications is released today. You can view the e-magazine from the following link :- https://issuu.com/authorsinkindia/docs/literary_blitz_march_2018_edition