Akarsh Raker | Author Bibliographies Akarsh Raker whose real name is Akarsh Hp was born in Sirsi, Karnataka. His first book The Unknown Freedom received rave reviews from readers. He is currently studying engineering at...
Publisher Harper Element (24 February 2017) Language English Pages 232 ISBN-13 978-9352643929 Blurb:  "Shiva does not spell religion. Shiva spells responsibility -- our ability to take our very life process in our hands." -- Sadhguru 'Shi-va' is 'that which is not', a primordial emptiness; Shiva...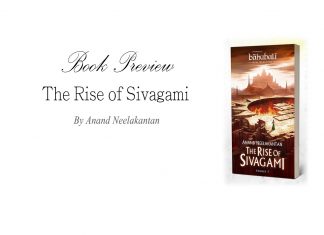 Publisher Westland (15 March 2017) Language English Pages 490 ISBN-13 978-9386224446   Blurb:  Blessed by the sacred Gauriparvat, Mahishmathi is an empire of abundance. The powerful kingdom is flourishing under its king, who enjoys the support and loyalty of his subjects, down to his...
Nikhil Mahajan is author of White Smoke : The Missing Shimla Girl. Here is how he answered our questions. 1.How does an idea for a story come to you? Two years back, when I met Priyanka...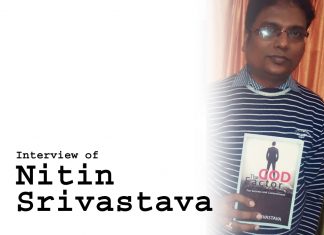 Nitin Srivastava is an engineer and is working at the post of Asst. Professor in an engineering college. After achieving that career he decided to fulfill his thrust and started writing. Here is how he answered...