Pratik Sharma is the author of Our Dharma Between Us. Here is how he answered our questions. 1.How does an idea come for a story come to you? I met Joydeep (The character of the book)...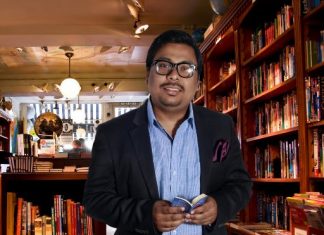 Ajitabha Bose is an Author, Filmmaker, Designer and an Entrepreneur. He is a well-known Indian author and filmmaker. He also holds the world record for publishing the smallest love story book in the world. Currently...
Book Of The Month For January 2017 Is : Private Delhi by Ashwin Sanghi & James Patterson Review ""Combines the suspense and fast-moving plots of Patterson's writing with the exhaustive research and gripping storylines of Sanghi.""...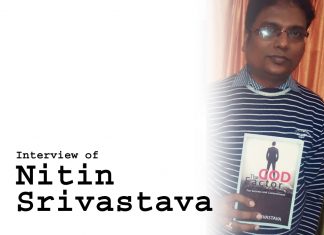 Nitin Srivastava is an engineer and is working at the post of Asst. Professor in an engineering college. After achieving that career he decided to fulfill his thrust and started writing. Here is how he answered...
1. Tell us something about yourself. I am 43 years young married to my soulmate with two beautiful kids, a boy and a girl, aged 10yrs and 11yrs respectively. Graduated...